The hospitals govern medical health records. IT professionals or hackers have a high chance of getting your data breached.
Several instances shed light on the topic where hacking and IT incidents accounted for about 80% of the health data breach incidents in H1-2022.
Out of 20.2 million people affected by data breaches, 19.6 million were affected by hacking incidents. According to the HIPAA journal, "The average hacking/IT incident breach size was 70,954 records in 1H, 2022, and the median breach size was 10,324 records"
This puts a patient in the position to ask who owns a medical record and whether it is secured.
This guide will help you understand the legal aspects of EHR storing and various other benefits of using an advanced EHR system for your virtual practice.
Who Owns a Medical Record?
Health Insurance Policy and Accountability Act (HIPPA) ensures that patients' data is protected and patients have adequate knowledge of the mechanism.
Patients are required to permit hospitals to share their data with other healthcare organizations. Also, patient data and information laws may vary from state to state or country to country.
In some regional areas, the patient has the entire ownership of the data, and they're only entitled to the safety of one's record. While in some, the hospital is at stake, they're responsible for maintaining, articulating, and storing the information safely.
There's even a third wheel where the patient owns all the data, but the health organization owns the medical records. The best method so far as health professionals must have access to the patient's records to deliver better care.
From a legal aspect, the ownership of the data and medical records could be clearer. The prime focus should be how these data are accessed and used for patient health improvement. -paraphrase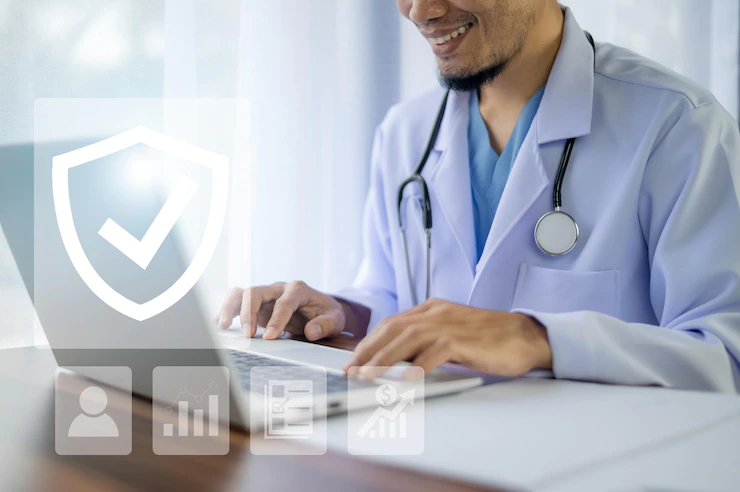 Medical professionals create an encounter sheet of the patient once the consultation is done. They store this data in their
EHR system
, and the file gets saved in the cloud. Though, there might be a situation where a patient wants to access the data and get a clear understanding.
The hospitals govern medical health records. IT professionals or hackers have a high chance of getting your data breached.
In such cases, the HIPAA privacy rule allows patients to easily inspect, review and receive a copy of their medical and billing records. They are super beneficial when it comes to claiming insurance or asking for a second opinion.
There are some restrictions for patients who want copies of their records. According to the Omnibus Rule of 2013, patients may obtain copies of medical records for a "reasonable, cost-based fee" depending on their state. That cost is determined by what each state considers reasonable.
What are the Established Rules and Regulations?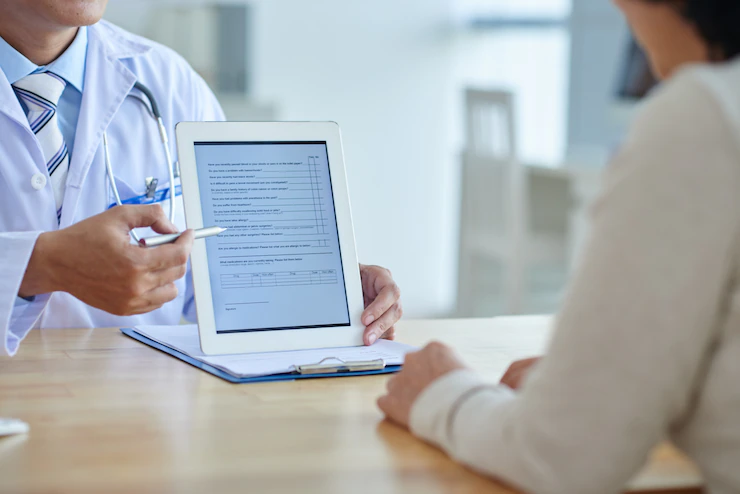 In accordance with the patient's convenience, patient data is made accessible to almost everyone. However, it increases the chance of loosening the security and makes it easier for hackers to steal the data.
To prevent that, In March 2020, The Office of the National Coordinator of Health Information Technology issued the 21st Century Cures Act Final Rule in March 2020, which includes a slew of new measures for health technology in health systems.
The Cures Act provides patients easy access to their data to improve patient engagement in their treatment.
One of the major takeaways from the rule was to promote interoperability. It refers to the ability of disparate health information systems to communicate with one another without major hurdles.
The rule outlines a list of requirements that healthcare IT vendors must follow when creating their software. Such software must be well-structured and curated, allowing patients to use any application they want and pull and track their health data.
Who Monitors The Security of the Data?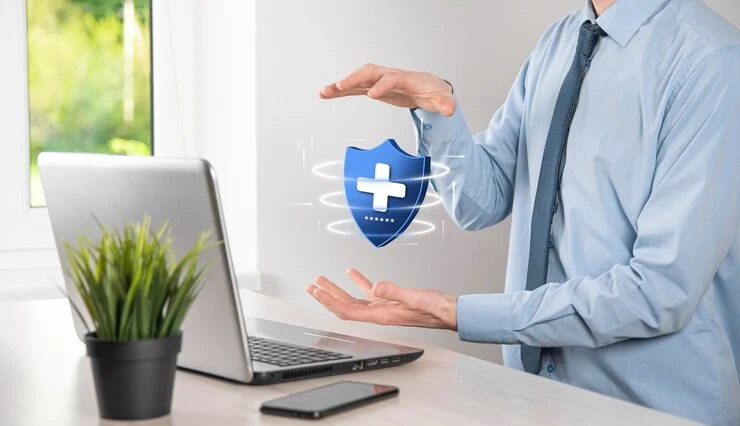 The HIPAA Security Rule outlines that health IT developers are responsible for helping third-party vendors with interoperable services and data transfers.
All this information shared with the third-party vendors should be explicit to the patients and stored safely.
Running your virtual clinic is a challenging task. You need to align resources, check the vendors' availability, ensure all the provisions are checked, and most importantly, there's no sign of disparity.
5 Ways to Protect Your Electronic Health Records Data
1. Perform Risk Assessments Regularly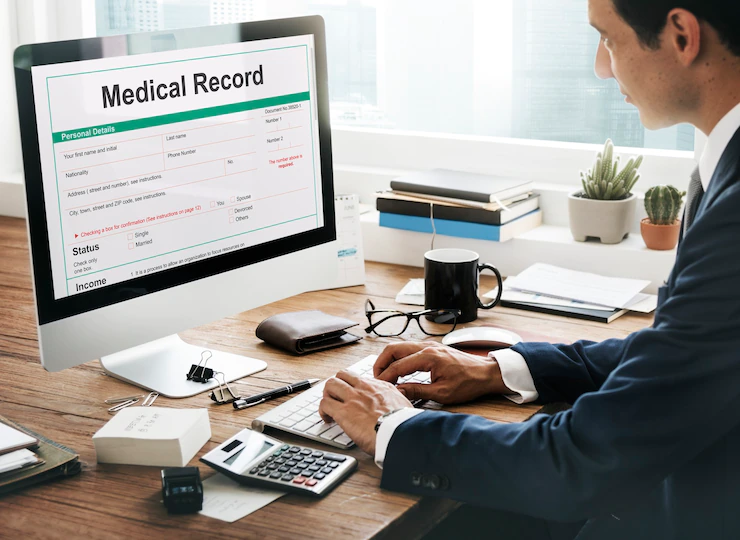 Routine risk assessments in healthcare organizations are extremely important. The constantly changing and evolving environment around IT sectors needs to be monitored, and those changes should be evaluated for the risks they pose.
Routine risk assessments in healthcare organizations are extremely important. The constantly changing and evolving environment around IT sectors needs to be monitored, and those changes should be evaluated for the risks they pose.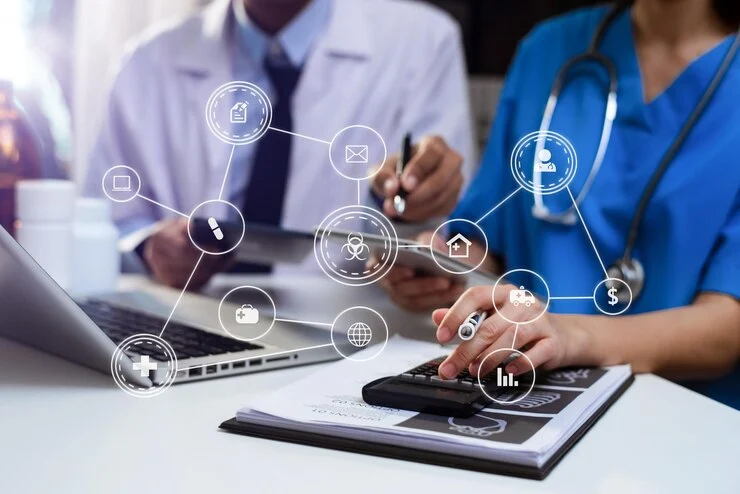 They aim to identify vulnerabilities in your organization that could be exploited to gain access to ePHI. Networks have become extremely complex and performing a vulnerability scan assists in identifying misconfigurations for vulnerabilities before a cybercriminal does.
These scans include a loophole in the firewall, unpatched systems, and more.
Encryption is required for healthcare organizations to provide adequate patient data protection. Data breaches occur despite preventative measures. It is critical that your organization employs encryption throughout.
As encryption renders your data essentially useless, it is the only safeguard preventing cybercriminals from accessing your sensitive data if they gain access to your systems.
4. Update and patch your systems
Updating your systems is essential for a multitude of reasons. Not only do updates close security gaps and fix/remove problems, but they also provide advantages such as introducing new features and eliminating those that are no longer required.
Cybercriminals thrive on unpatched security flaws, which can cause problems for your firm. Hackers frequently build programs to target and exploit a vulnerability with nefarious intent when a vulnerability is identified.
Although hackers frequently find security flaws, updates and patches are frequently delivered as soon as possible to prevent them from abusing the disclosed weakness further.
5. Examine Your Audit Logs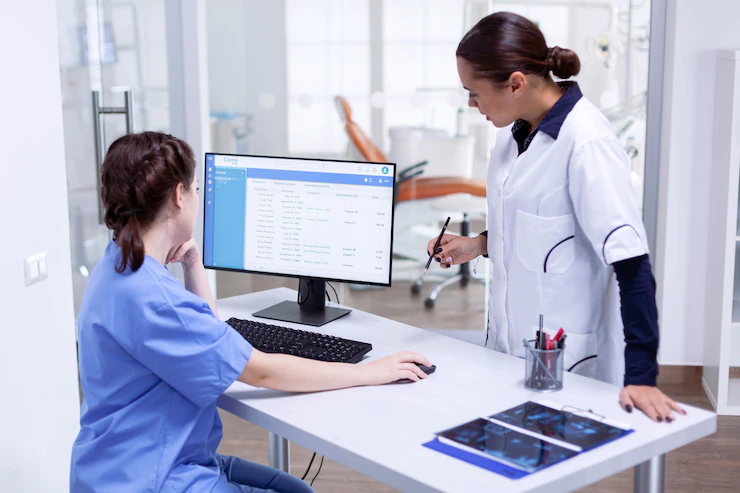 Any systems used to access or store patient information should be able to provide a log report that describes who accessed the patient data, what data they accessed, and when they accessed it. These logs guarantee that staff is only looking at the data needed to execute their job functions, and they can also serve as a check to confirm that no improper or illegal access is taking place.
How can you prevent security breaches?
Preventing security breaches in this technologically advanced world is a challenge in itself. You need an encrypted API and functions to provide third-party vendors with appropriate information
Moreover, you will require trusted
EHR software
that helps provide all your needs and has a solution to each problem.
KiviCare offers a wide range of cloud storage options. As a result, there are no storage capacity constraints. You can enter as much info as you wish. It enables you to
manage several clinics
and preserve hundreds of patient profiles. You may even acquire
video conferencing
capabilities with their sophisticated Add-ons.
Begin your virtual clinic right away!