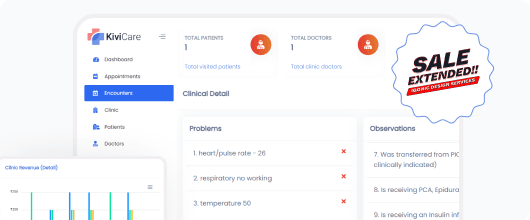 KiviCare WordPress theme + plugin
Medical Clinic & Patient Management WordPress Solution
KiviCare Full App Setup
App Full Setup and Configuration – Play Store & App Store
Setup
Setup your online clinic in just 3 steps!
Step 1
Step 2
Products
KiviCare Products Range
From Appointment Booking to Billing, everything you will ever need to effortlessly manage your clinic and patient records.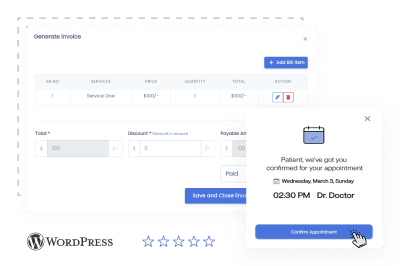 KiviCare Core (FREE)
KiviCare Core plugin is a Free clinic and patient management plugin with all the basic and getting started functionalities you'll need to setup an online clinic
KiviCare PRO Plugin
KiviCare PRO version - Clinic and Patient Management System EHR (Add-on) is best suited for clinics and practices looking for advanced features for full blown modern EHR solution
KiviCare Theme Bundle
Setting up new clinic? Start with ready-to-use KiviCare bundle solution. It includes Website + PRO Plugin + Zoom Telemed Add-on
Google Meet Telemed Add-on
Setup your Telehealth System based on Google Meet Video Call Add-on (Telemedicine) for KiviCare Pro
Zoom Telemed Add-on
Setup your Telehealth System based on Zoom Video Call Add-on (Telemedicine) for KiviCare Pro
KiviCare Mobile App
Create an Android and iOS supported EHR management Flutter mobile app for your clinic using full working Flutter source code
KiviCare Razorpay Add-on
Effortlessly integrate the Razorpay payment gateway add-on in KiviCare to easily accept payments.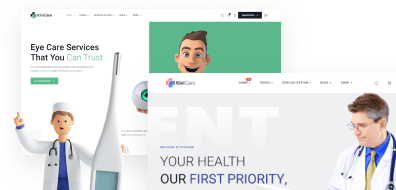 KiviCare HTML Template
Optimized Medical Clinic And Patient Management Solution
KiviCare Stripe Add-on
Make your site more user-friendly by accepting payments through Stripe payment processor
Problems We Solve
How can KiviCare help ?
KiviCare the complete clinic management solution is carefully designed for Medical Professionals and engineered for Developers
I am a
Medical Professional
Features
Clinic Management made (incredibly) Easy & Affordable
KiviCare is famously an EHR Management System for WordPress that doesn't feel like one. The only end-to-end clinic management plugin available in WordPress.
Appointment Booking from Anywhere, Anytime
Allow your patients to book appointments on the web and mobile 24x7. with this doctor-patient clinic appointment plugin WordPress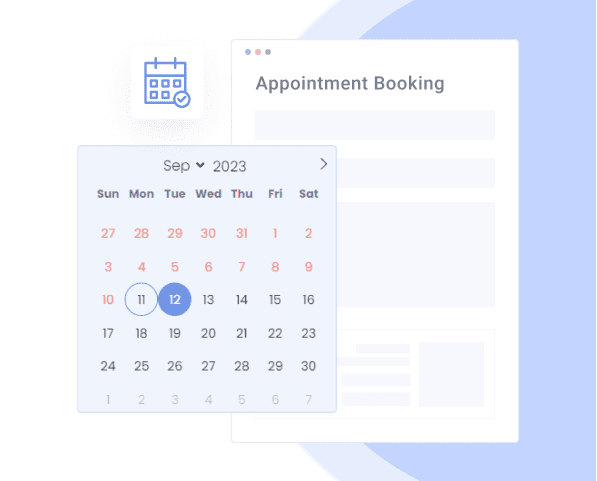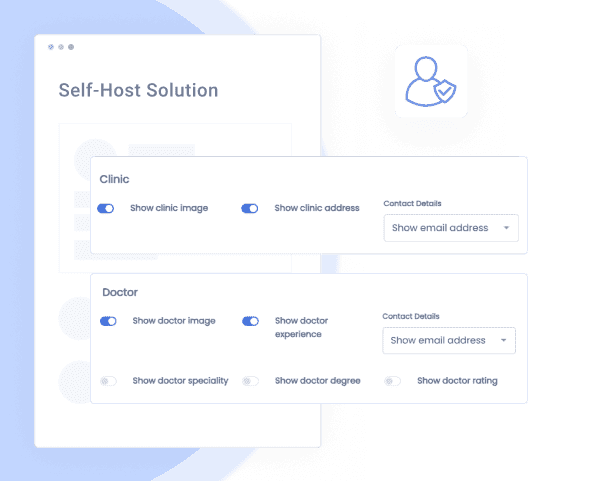 100% Data Control
KiviCare the complete clinic management solution is a self-hosted solution, so you don't have to worry about your data being misused. With KiviCare your data is 100% yours.
Seamless Encounter Management
Record your patient's evaluation and health records in the easy-to-use Encounter dashboard using EHR Management System for WordPress.
Keep your Clients Happy and Informed
With the KiviCare clinic and patient management system's Client portal and dashboard, your patients can book new appointments, check their past appointment records, View reports, and more.
Real-time SMS & WhatsApp Alerts
Allow Providers and Patients to receive important notifications on their phones via SMS or WhatsApp (with Twilio Integration)
Take Payments Anytime, from Anywhere.
With Telemed And WooCommerce payment gateway (Add-on) take online payments via PayPal or WooCommerce-supported payment gateways. Deliver seamless client experience.
Integrated Telemedicine
Conduct video consultation with a fully integrated remote patient management plugin for WordPress (Telemedicine) via Zoom or Google Meet.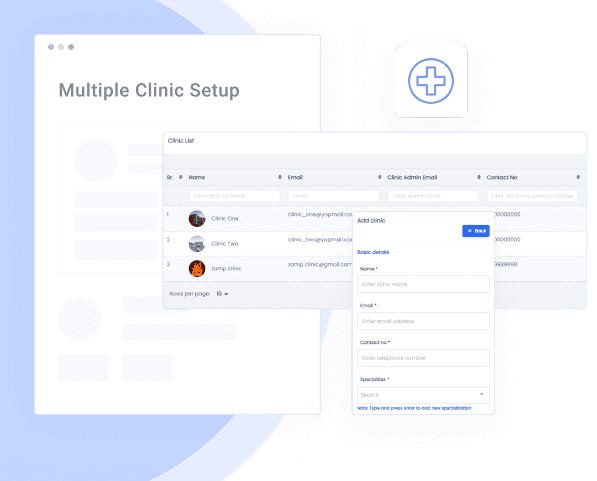 Multiple Clinic Setup
Running multiple clinics with multiple providers? KiviCare complete clinic management solution has support to set up multiple clinics right out of the box.
Stay connected on the go with Mobile App
With a dedicated Flutter 2.0 App – clinic and patient management system, keep track of your schedule and patients from your iPhone or Android mobile phone.
Save with bundle
Setting up new clinic?
Start with ready-to-use bundled solution
KiviCare
WordPress Theme
KiviCare
Pro Add-On
KiviCare
Zoom Telemed
Reason
Why consider KiviCare over other EHR ?
trusted customer
thousands of happy customers
Get your practice up & running in minutes. Access every feature in your free trial.
Start Your Successful Digital Clinic Instantly!