Ehr's growing interest worldwide creates a buzz around small or local medical practitioners. Innovative measures and advanced technologies are changing the dynamics of the healthcare industry.
Today, the government, healthcare industry, and private organizations are prioritizing better healthcare services for the public. Thousands of individuals and firms have implemented this software to improve the quality of care.
EHRs provide a wide array of tools to help in diagnosing a patient, omit demographic differences, focus on vital signs, list the problems efficiently, recommend medications, and store laboratory data.
This application makes it feasible for the organization to capture patient information, clinical decision support, patient support, electronic communication, health reporting, and administrative processes.
Still, a few medical practitioners question its existence in the first place and ask whether this asset is improving the quality of care or not.
In this guide, we'll figure out the impact of EHR in the healthcare industry.
1. Is EHR Really Helping the Healthcare Industry?
Yes!
EHR
plays a vital role in the patient's medical care.
To help us understand this better, let us take some instances. As the communication process is slow in most organizations' patients are more likely to be forced to repeat costly tests or be misdiagnosed due to a lack of information for the provider.
A patient may be able to describe their medical history and symptoms, but they may be unable to explain what a previous doctor tested or checked.
This is why implementing
electronic health records (EHR)
has been a critical step in improving the healthcare experience and providing more patients with access to informed medical care.
EHR helps to jot down the essential parameters that can benefit a practitioner in making a better decision. A consultation based on thorough research and proper evaluation of the possibilities is the best a patient can ask for. Most individuals look for the patient's history in their prescription letter.
The doctor may miss out on a serious concern and recommends the wrong drug. To avoid that circumstance, EHR enables doctors to take notes and store them in the patient's directory to avoid that circumstance.
EHRs or EMRs can store any kind of information provided by the user. The information can be stored in the electronic record, whether from a family medicine practice, a specialist, or emergency care staff.
Any informative piece, such as past and current medications, allergies, radiology, laboratory results, shot records, and any treatments the patient is currently undergoing, can be stored in an EHR. Doctors and nurses can assess a patient's needs and begin treatment more quickly with all this information.
2. The Effect of EHR on Medical Staff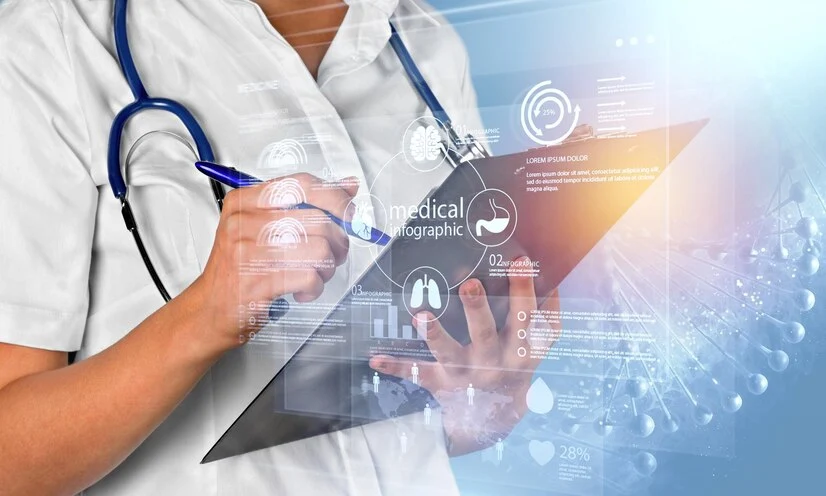 Those days are gone when doctors used to evaluate a patient's medical recovery using a chart stuck at the end of a patient's bed or on the door to their home. Any relevant medical information is stored conveniently in the hospital's electronic medical record.
Nurses' carts are equipped with computers, and an attending doctor is likelier to read from a tablet than a clipboard. Each team that arrives will have access to the necessary patient records and be able to update information almost immediately. This improves the flow of patient care by speeding up communication across departments.
This method of keeping track of what happened and when in a situation can mean the difference between a solid medical reason and someone's job being jeopardized.
There is less chance of a discrepancy or error between what a doctor wrote on a form and what a nurse reads. All medical personnel can feel more secure carrying out their assigned tasks if they receive precise, concise, and trackable care.
Also, The liability from errors in care can be monitored and avoided if each treatment, medication, and response can be recorded more quickly.
3. The Effect of EHR on Patients
Patients today are tech enthusiasts who know way better than medical practitioners. It would be a foolish mistake to assume they need to be made aware of the software. Not only they're well acquainted with the product, but they also understand its essence of it. They prefer that their information be kept secure but easily accessible.
There are some adverse effects, too; some patients are now more impatient than ever. They expect things to be digitally stored and easily accessible.
Electronic prescribing (E-Prescribing) systems benefit patients of all ages. They anticipate a medication will be sent, filled, and ready for them shortly after leaving the doctor's office. These systems keep patients safe by checking for medication contraindications and potential drug interactions with prescribed medications. This improves patient care and saves lives.
4. Improves Risk Management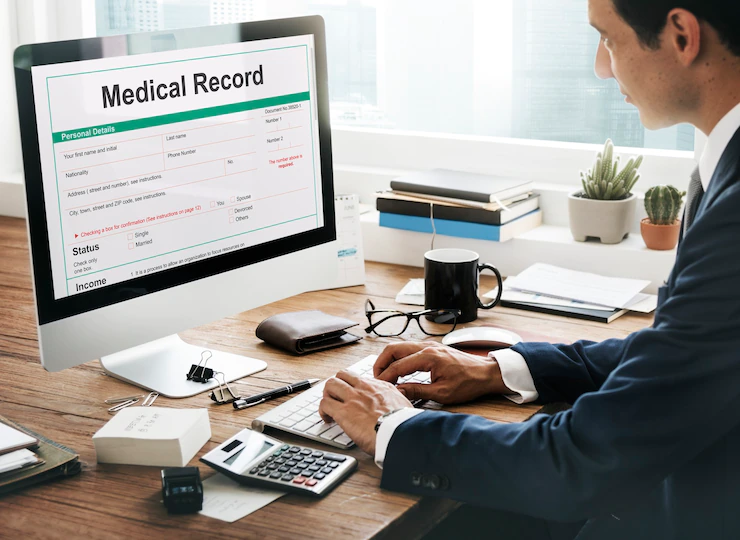 EHR
lowers the risk by giving out clinical alerts and reminders and improving patient information aggregation, analysis, and communication. Making it easier to consider all aspects of a patient's condition also helps with diagnostic and therapeutic decisions.
Also, putting all relevant information (lab results, for example) in one place helps with therapeutic decisions. Evidence-based decisions are made possible at the point of care.
Monitors malpractices, including built-in safeguards against prescribing treatments that will result in adverse events, and Improves clinical quality through research and monitoring.
EHR Prompts & Reminders whenever you book or schedule an appointment. According to some stats, 92% were pleased with their doctor's usage of e-prescribing, 90% reported visiting to the pharmacy only rarely or infrequently having their prescription not ready, 76% said it made getting drugs easier and 63% percent reported fewer drug mistakes.
5. Improves Relationships
The EMR enhances communication and relationships between family physicians and members of their multidisciplinary team. Consultants and other team members benefit from legible, structured information from chart summaries, medical notes, and consultation letter templates.
The prescriptions are written clearly and structured, reducing medical errors in prescribing.
Electronic medical records
facilitate requests and task assignments to various team members.
Clinical staff, clinicians, and, in some cases, patients who can book appointments remotely have easy access to booking schedules.
Thus, it makes it feasible for staff and patients to build better relationships.
6. Helps in Shaping the Future
EHR systems are helping the authorities to shape a better future. Technology is streamlining manual efforts and improving efficiency.
With the rapid advancement of technology in the healthcare industry, it is clear that things will only become more streamlined. New technology, such as telemedicine or personal health trackers, is introducing new ways to practice.
These elements will most likely become more integrated into the overall scope of patient care, with EHR at the center. The ability to quickly access accurate, up-to-date patient data is critical to the future of all new technologies.
7. Improves Care Co-ordination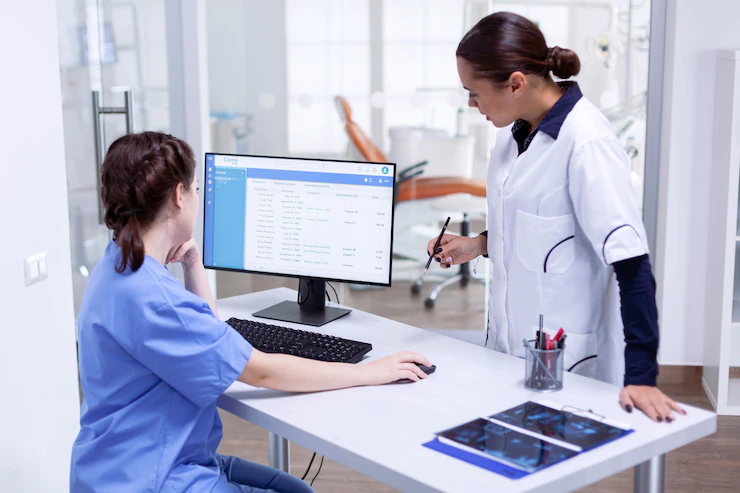 EHRs allow providers and patients to share access to standard electronic health records and make informed decisions.
Patient participation is significant in treating chronic conditions such as asthma, diabetes, and obesity.
Patients can access critical healthcare information through EHR-enabled patient portals. They can access current medical records and review notes or treatment results in real time. Many also allow patients to communicate with providers via a secure system. This improves the overall framework of patient-doctor coordination.
Implementing an EHR: Insights to share
The below mentioned insights are shared by a community hospital in Vermont that recently implemented an EHR:
Planning to implement an EHR for your online Practice? Make sure you understand its impact.
To start with, here's a solution.
KiviCare is the ideal solution for all of your requirements!
That's right, it's completely free!
KiviCare also offers a wide range of cloud storage options. As a result, there are no storage capacity constraints. You can enter as much data as you want. It enables you to manage multiple clinics and save hundreds of patient profiles. You can also get video conferencing capabilities with their advanced Add-ons.