The Covid-19 pandemic surged the number of virtual visits. More than 20,000 people attended their medical appointments from March to April 2019.
Fast forward to 2022, the utilization of virtual clinics has touched record highs. The levels are 38 times higher than before the pandemic. Following a spike in utilization to more than 32% of office and outpatient visits via telehealth in April 2021, utilization levels have largely stabilized, ranging from 13% to 17% across all specialties.
Investment in virtual care and digital health has skyrocketed. With venture capitalists, digital health investment is expected to be three times higher in 2023 than in 2022.
If you're looking for an opportunity to start a virtual clinic but are not tech-savvy. Then, this is the right place to learn how to find a website developer to set up your virtual clinic.
Before we begin, let us know about the requirements of a medical website.
Requirements of a Medical Website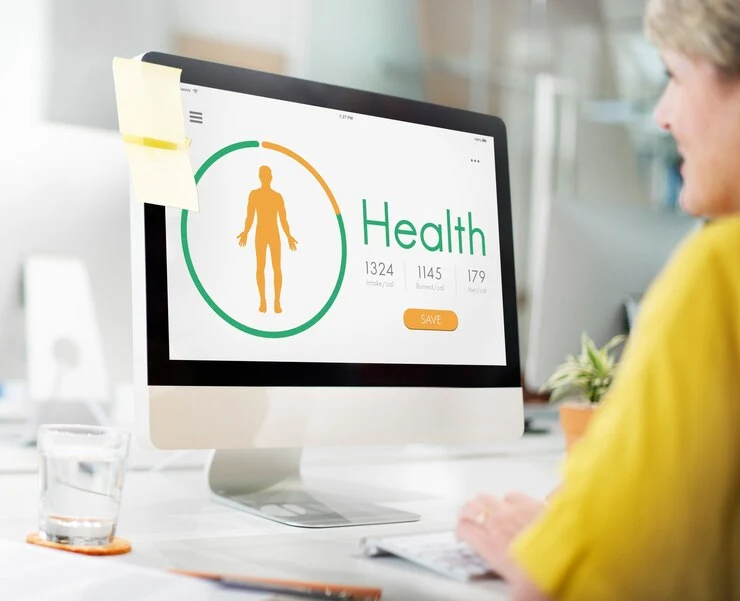 A
medical website
demands easy navigation. A user shouldn't waste time deciding where to go on your website.
For a novice, the instructions should be straightforward. An interface should be user-friendly and designed so that each feature can answer its intent.
When it comes to building consumer loyalty. The best way to engage a customer is to provide simple navigation. Thus, creating intuitive navigation with an organizational structure that skillfully guides a user is necessary.
Here's a brief list of features and their basic user requirements.
Here's a brief list of features and their basic user requirements
In the design of a healthcare website, use a hierarchical menu structure.

To gain users' trust, create clear titles that target landing page content.

Use standard titles for menu bar elements.
Clear color schema, to differentiate the actions.

Clear CTAs, to convert the patient with your brand.

Easy payment actions for smoother transactions.
Intuitive, comprehensive, and insightful for better understanding.

Well structured for a clear vision.

Easy availability of the data.
2. Advanced Accessibility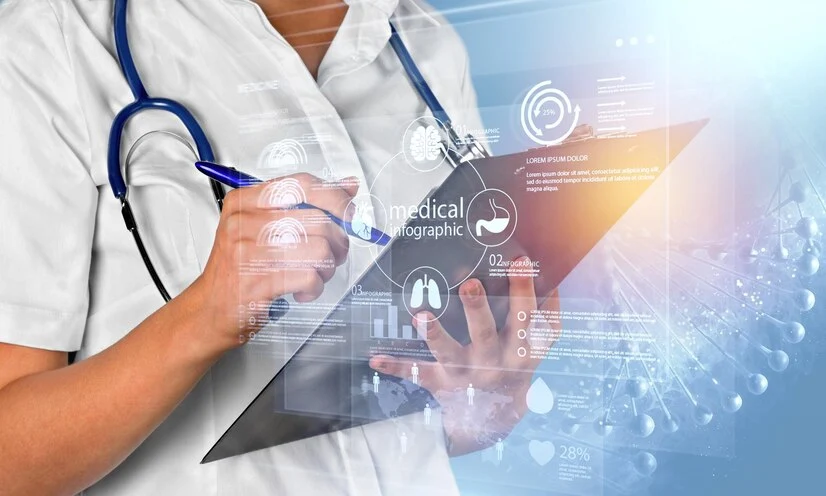 Different demographics do access a medical website. Medical professionals visit the website to know about the treatments, people access the website to learn about their problems, and developers advance accessibility for others.
With the above-mentioned customer base, it is critical to include elements in your medical website design that make it accessible and work smoothly.
For example
, individuals
suffering from motion sickness
may not find animation soothing. The design suggestion implies an increased level of responsibility for the designer.
Each element plays a unique role in the foundation of a website.
For say
, High contrast ratios improve visibility, subtle colors provide comfort to
color-blind people
, and responsive design helps to adapt to all screen sizes and types.
3. Trust Inspiring Design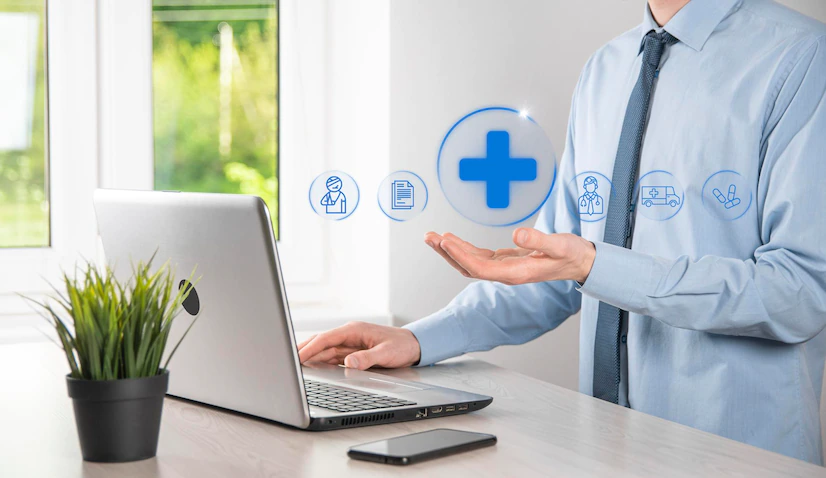 Design plays a very crucial role in establishing trust.
Healthcare industries
consider that a priority because patients invest their trust and fund for well-being.
There's no harm in using a template or a pre-defined website, but you need to make it sure that it conveys a subtle trustworthy message to the visitors.
Furthermore, your brand name and logo should positively impact people's minds.
Your copy, coding, and design should be clear. The inability to capture attention here will be harmful to building your clientele.
A few things to keep in mind when creating a trust-inspiring design are:
There are no mistakes in spelling, grammar, or information.

Check that all of the forms and links function properly. There will be no use of functional errors.
Where to Find Website Developers For My Medical Website?
Web design is teeming with freelancers of varying abilities.
Freelancers are typically the most affordable option, except for certain well-known designers in high demand. Working with a freelancer is typically a more informal process, which has advantages and disadvantages.
Good freelancers will be communicative and accommodating and adhere to standard design turnaround times. On the other hand, numerous unprofessional freelancers will do the exact opposite.
Check on Fiverr and
Upwork
for better connections.
The design firm Web design agencies are made up of small to medium-sized design teams that collaborate on client projects. Because you're paying for pooled expertise, design agencies are usually more expensive than freelancers.
Professional design firms provide frequent communication, extensive customization, and rapid turnaround times.
A full-service digital marketing agency does web design in addition to SEO, PPC advertising, and other services. Full-service agencies charge more than freelancers and may or may not charge more than specialized design agencies.
Full-service agencies are a good bet if you're interested in digital marketing services other than web design.
These agencies' specialized teams collaborate closely so that communication is simple and results are cohesive.
How to Select a Web Designer/Developer for Your Next Project?
Interviewing leads is one hell of a task. Providing the prerequisites to multiple candidates, explaining the product, answering their queries, and facing their incompetency. This requires a lot of time and doesn't lead anywhere if the leads are not potential.
To simplify this, here's a set of questions you need to ask a candidate.
Do they have a website design strategy in mind?
When building a website, the best website developers – whether an agency or a freelancer – will always have a strategy in mind. Keep an eye out for those trying to fit your website into a pre-existing mold without understanding your goals.
Do they have technical skills?
The best website developers will possess a diverse set of technical abilities. Because not all websites are designed to do the same thing, the ability to build to a client's specific needs distinguishes the best website developers from the crowd.
Your website developer should be proficient in the following areas:
The ability to code and design with these tools will make a developer a desirable candidate.
How fast do they respond?
Who would you approach? Certainly the developer, right? They must be accessible at the time the bug is discovered. They should be prepared to respond as soon as possible because time spent offline equates to lost earnings in this case.
How experienced are they?
Although experience is only sometimes the best predictor of talent, your website developer should have some level of experience working on similar projects.
Examining resumes and the number of years in business can provide information about a candidate's experience and talent. Read their customer feedback and testimonials as well.
How do they bill clients?
Digital marketing firms and freelance web designers both charge in different ways. Both can bill by the hour, while others charge a monthly fee with additional billable projects beyond the contract's scope. In any case, ensure that your developer has a detailed tracking system that records each task performed and the time it took to complete it.
This should all be documented in a monthly report you receive at the end of each month. This way, the developer holds himself accountable, and you know where your money is going.
Set Up Your Clinic On Your Own!
Yes! That's possible. You can set up your virtual clinic without any assistance. You just require a
WordPress website
.
KiviCare is a fantastic plugin for creating encounters and
scheduling appointments
for medical service businesses. Kivicare serves as a
patient management system
. It allows you to manage patient bookings and choose whether to accept or reject them.
With the versatile plugin KiviCare –
Clinic & Patient Management System
, you can manage doctors' professional practices. Everything is taken care of, from booking to billing! You can manage your
appointments
and be available 24 hours a day, seven days a week.
Add and record your patients' encounters. Inquire about the status of clinic session changes. You can also send emails with links that lead to the dashboard.
For only $79, you can run a modern practice and provide an exceptional client experience.
For a one-time fee, you can get lifetime access! More than 30,000 downloads and five-star reviews.