Do you know that the global telehealth market is booming and is set to touch a record high of 175.5 billion by 2026?
Back in 2019, when the terror of SARS-COV-19 started. People began to avoid physical contact, social distancing became a norm and soon general practitioners resisted treating patients in person.
As a matter of fact, the telehealth industry was evaluated for just 45.5 billion dollars and according to the current predictions it's set to quadruple its value.
Fascinating? Huge potential with minimum investment and efficient service.
Talking about the global telehealth market growth from 2020 to 2027, major countries such as North America, Asia Pacific, Europe, South America, the Middle East, and Africa are exponentially increasing their worth in this industry.
A cherry on the top, data breach market research predicts that the telehealth industry will continue to elevate its worth in the next few years at a CAGR of 22.67%.
Amidst that, if you're planning to dig into this gold mine. Then, let me assure you that this is the right time!
You can start your online telehealth practice for just $100. In this guide, I'll brief you about the requirements to launch a telehealth service and the steps to set up one.
Types of Telehealth Services to Choose From:
What kind of telehealth service are you planning to launch?
What's your approach to information exchange?
Each service has its own unique set of functionalities and benefits. Though, most of these services fall under two categories.
Services that support a two-way audio-visual connection between patients and healthcare professionals. This serves as an alternative to in-person appointments with video conferencing.
Services that don't connect patients and medical professionals directly. Here, patients just upload their data to the portal which helps the practitioners to move ahead with the treatment.
Choose among which you want to proceed. Don't worry, we have a solution for both ahead.
Let's compare side by side both of these services.
Video Conferencing Available
Directly connects with the doctor and seeks emergency help.
Limited resource hospitals can discuss clinical cases with other teams.
No Real-Time Communication, To and From Interactions
No Video Conferencing, just data uploads, and exchanges.
There's no language and culture barrier.
Effective in fields that require image and report assistance.
Things to know before starting one telemedicine practice.
1. Get acquainted with your state's telemedicine laws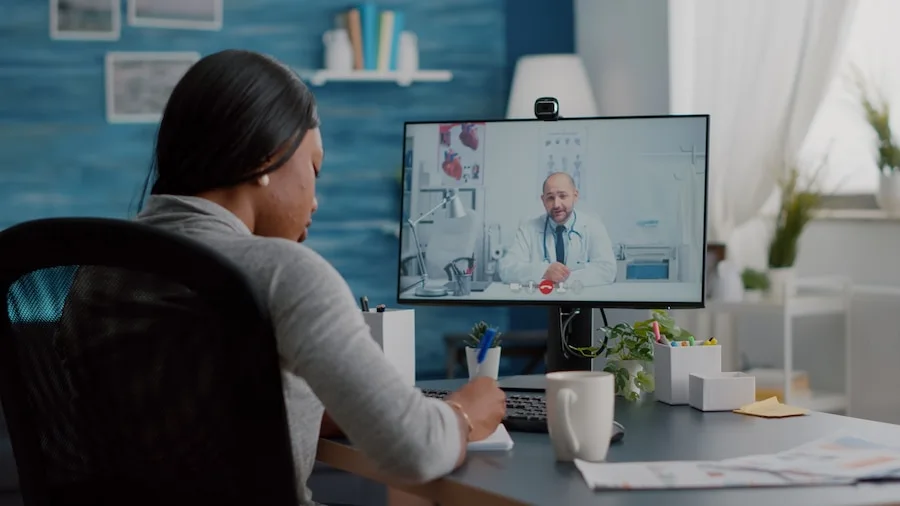 The first step is to become familiar with the laws that govern telemedicine programs in your state. These laws differ from one state to the next and from one country to the next.
During virtual visits, practitioners can diagnose and treat illnesses and injuries. Telemedicine helps doctors in private practice serving a diverse range of patients, from the homebound to the busy corporate executive.
2. Recognize the Patient's Market Position and Needs
When developing a realistic business plan, you must consider every factor that will affect you.
There is no one-size-fits-all approach to integrating telemedicine into your practice.
3. Plan the Features in Advance
It is always preferable to plan the services ahead of time because the pricing module will be heavily reliant on it. There are numerous services that can be provided through telemedicine practice.
Such as online appointment booking and scheduling, medical encounters, efficiently maintaining patient records, and much more. It also depends on the practitioner's willingness to go the extra mile for their patients.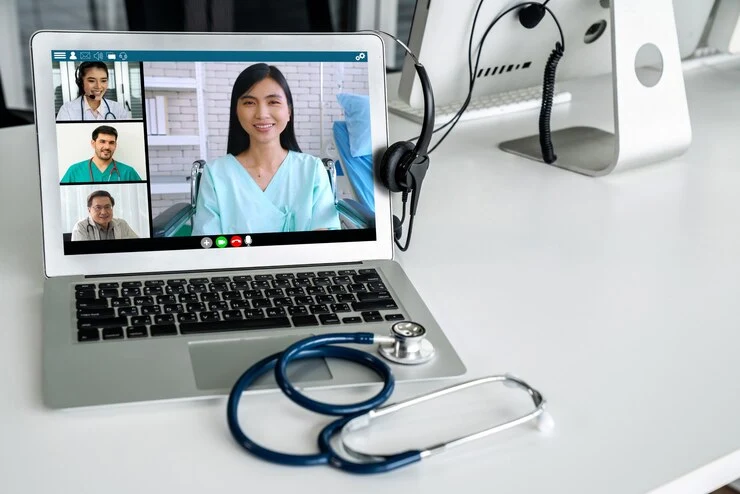 Starting a
telemedicine practice
is exciting, but running it smoothly without a team is impossible. Using telemedicine services will change many aspects for both the patient and the doctor.
It's best to keep track of them and ensure that each one runs smoothly. Engage your staff and solicit their assistance to ensure a smooth transition to telemedicine in your practice.
5. Establish your startup costs
The process of establishing a telemedicine practice is similar to that of establishing a business. You must consider both the startup costs and the return on investment.
Many doctors believe that implementing telemedicine services will be prohibitively expensive. However, you might be surprised to learn that you don't have to spend a fortune to get started.
6. Choose the best technology partner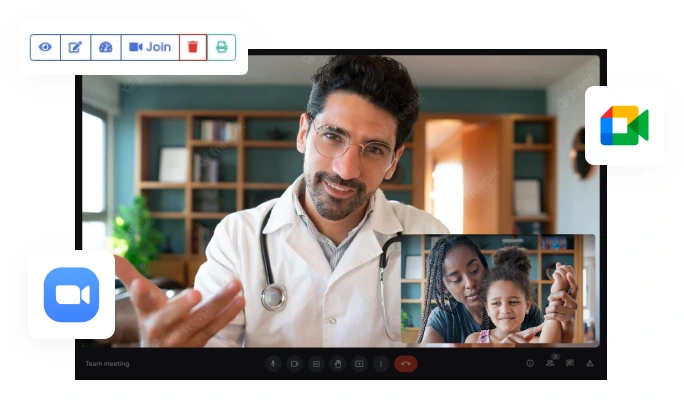 The most crucial step! You're going online, and it all depends on which technology partner you choose.
Does it answer all of your questions? Is it equipped with every modern convenience to make patients' lives easier? Finally, is their customer service exceptional?
Well, we've got a solution for you! KiviCare will assist your clinic in going online!
KiviCare enables you to take your clinic online and serve your patients with greater diligence and efficiency.
Steps To Start Your Telemedicine Service in just 60 Seconds!
You can actually set up your entire clinic in just three steps.
Step 1: Install the KiviCare plugin
You can easily download the plugin from the store and install it on your WordPress website. Also, you can manually upload it too.
Step 2: Enter the clinic's information
Setup Wizard is there to help you with this. You need to enter the basic details about your clinic. Such as the names of the doctors and patients, their medical encounters, billing information, pricing module, and so on.
Once done, you can just start taking the appointments and scheduling them as per your convenience.
Pro features do provide Email and WhatsApp marketing assistance.
Step 3: Start Taking Appointments
You're all set with your clinic. Start taking the
appointments
at your ease.
Here's what you're missing out on:
1. Simple Appointment Scheduling:
KiviCare enables your patients to easily schedule, cancel, and reschedule appointments.
2. Easy-to-Use Patient Portal
KiviCare always goes above and beyond to better serve its customers. It is designed to allow your patients to book appointments online, review previous encounters or reports, and participate in video conferences with their doctor.
3. Simplified Doctor Evaluation
It is your primary responsibility as a medical practitioner to sincerely take note of all key symptoms. To make an informed decision, you must keep all of your observations in one place.
4. Billing Options That Are Simple and Quick
You can assess a patient's expected treatment costs, giving them a better understanding of the situation.
5. Advanced Telemed Extensions
KiviCare has developed a one-of-a-kind telemedicine system that is simple to use even for non-tech users.
You will receive a completely automated telemed integration. Your patient can book a video conference appointment and join it directly from the appointment dashboard.
All this starts from just $79. Kivicare also provides additional benefits such as 6 months of support from iqonicdesign, Future updates, and quality checks by Envato
We've got it covered, from booking to billing! You can manage your appointments and be available 24 hours a day, seven days a week. Add and record your patients' encounters. Inquire about the status of clinic session changes. You can also send emails with links that lead to the dashboard.
For less than $100
, you can run a modern practice and provide an exceptional client experience.
For a one-time fee, you can get lifetime access! More than 30,000 downloads and five-star reviews.