Let's begin today's sequence with an instance. God forbid! But consider you have a mild fever and suffering from a common cold.
What would you choose? A 1 or 1.5-hour drive to the doctor where the chances of raging up this fever are very high or treat the same without leaving your home?
The question is a brainer, of course! You would choose to stay at home, in your own comfort, and watch your favorite shows.
This is possible using telemedicine services. More than 76% of people are already considering using telemedicine services. Also according to global telehealth market growth 2020-2027, approximately 250 billion of all Medicare, Medicaid, commercial OP, office, and home health spending can be virtualized.
Also, the trend can already be seen in the fact that almost 40% of hospitals in developing countries have started providing facility of telehealth.
Today, we're going to help you understand the essentials that are required before starting your first telemedicine practice.
Grab a hot coffee, a pen, and a notebook as this will be the foundation of your own enterprise.
A quick fact to begin: You can set up your online clinic in just 3 steps. Read more to find out!
1) Get Acquainted with the telemedicine laws in your state.
The first step is to understand the laws governing telemedicine programs in your state. These laws do vary from state to state and country to country. Practitioners can diagnose and treat illnesses and injuries during virtual visits. Telemedicine serves a wide range of patients for doctors in private practice, from the homebound to the busy corporate executive.
A few states do allow patients to acquire telehealth facilities from home while a few require the patient to visit their doctor online from a medical facility.
In March, the CMS expanded its reimbursement guidelines. Telemedicine visits between patients and providers such as doctors, nurse practitioners, psychologists, and licensed clinical social workers will now be covered by Medicare.
2) Understand the Market Position and Needs of the Patient:
In regards to creating a realistic business plan, you need to keep in mind each factor that affects you.
There is no one-size-fits-all solution for incorporating telemedicine into your practice.
Consider how you can tailor your approach to the specific needs of your patients. For example, you can set aside specific times during the week for virtual visits and video follow-up calls. According to that, you need to come up with a pricing module.
You will be able to set balanced prices that will attract the right users and business partners if you understand the market situation. It is also necessary to calculate the ROI of various features in order to determine which functionality is worthwhile and which is not.
This will enable you to create a solution that generates revenue almost immediately after it is launched.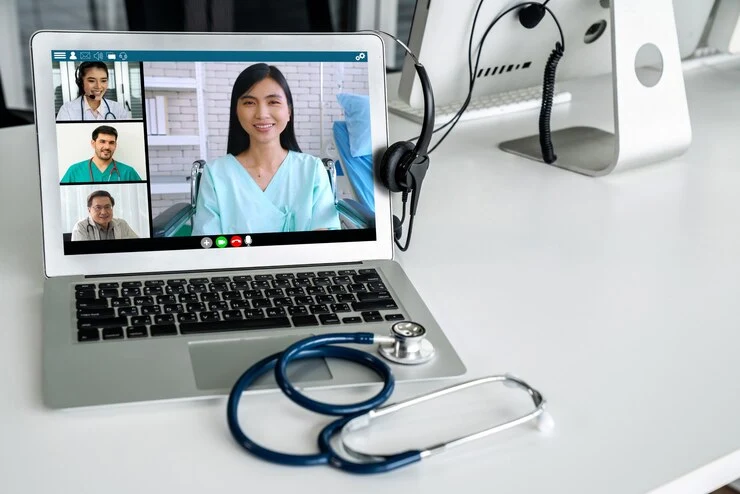 Launching your telemedicine practice will be fun but running it smoothly without a team wouldn't be possible. By using telemedicine services, multiple aspects for a patient and doctor will be changed.
It's best to keep track of them and ensure that each process is going seamlessly. Get your staff involved and seek their support to ensure a smooth transition to telemedicine in your practice.
An entire team focusing on the implementation and execution will be an amazing combination. Make sure to research the riches of technical resources available to find the best partners to collaborate with.
4) Plan the Features Ahead of Time
It's always better to plan the services beforehand because the pricing module will be highly dependent on that. There are a lot of services that one can offer using telemedicine practice.
Such as
online appointment booking and scheduling
, taking medical encounters, maintaining the patient's records efficiently, and a lot more. It does depend upon the practitioner as well about how much extra mile they want to travel for their patients.
In another instance, you can't build a synchronous telehealth solution without video streaming. Asynchronous communications necessitate secure data storage. High-resolution images must be supported by diagnostic solutions. These are just a few ideas for you to consider.
5) Go with the best technology partner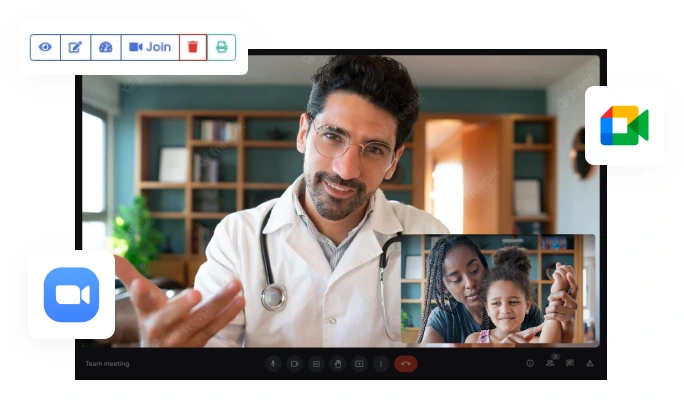 The most important step! You're going online and it highly depends upon which technology partner you're going with.
Does it address all your queries? Does it provide every modern-day feature to make the life of patients easy? Last, does their support is stellar?
Well, we have a solution ready for you! KiviCare will help your clinic to go online!
KiviCare helps you to take your clinic online and cater to your patients with more diligence and better efficiency.
It is a clinic and patient management system that has been meticulously designed. The
complete clinic management solution
from KiviCare is the most straightforward and cost-effective self-hosted EHR solution for expanding practises.
For your information! You can set up your online clinic in just 3 steps with KiviCare!
All this for FREE! Surprising, right?
6) Decide your startup costs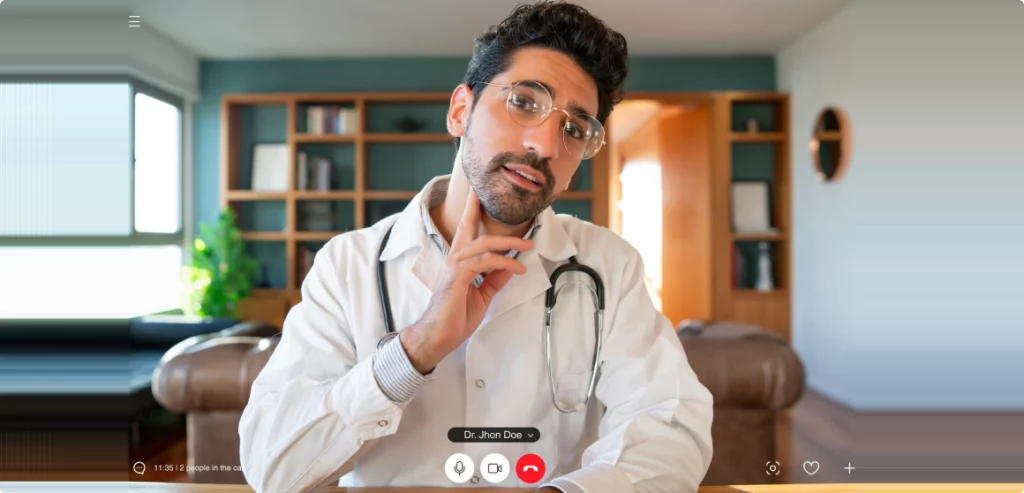 The process of starting a
telemedicine practice
is similar to that of starting a business. You must consider startup costs as well as the return on investment.
Many doctors believe that implementing
telemedicine services
will cost a lot of money. However, you may be surprised to learn that you can get started without spending a fortune.
The majority of telemedicine startup costs are covered by the telemedicine platform with which you choose to work. You may also need to invest in hiring new employees and purchasing equipment such as computers, tablets, and headphones.
Congratulations! You are one step closer to starting your
telemedical practice
. It's a great leap regarding a profession.
Always measure your success,
It is critical to measure the success of your
telemedicine services
, just as it is with any other business. Remember to check in with your goals to see if you're getting closer to them.
There are numerous challenges to using
telemedicine
, and your programs and goals may need to be adjusted along the way. Continuous monitoring is critical to the success of your telemedicine program.
It's also a good idea to solicit feedback not only from patients but also from your staff. This allows you to assess any changes you may need to make in order to provide the best virtual care for your patients.
Kivicare's
Complete clinic management solution 
advanced dashboard helps you to manage everything on a single platform. From maintaining the number of patients and doctors to total revenue.
It sums up all! Get started today with Kivicare's intuitive platform.