A study published in The BMJ tells us about how important it is to watch out for medical errors.
How treacherous can it be? Well, as per the study medical errors are a leading cause of death in developing countries. It accounts for more than 2.5 lakhs number of deaths each year. It is also ranking them as the third leading cause of death.
This just doesn't end here! Wolter Kluwer's Journal of HealthCare Finance predicts that this number may approach $1 trillion in 'lost human potential and contributions."
Let's talk about the same in monetary aspects. These flaws in the medical records lead to significant fatal errors and cost them around $20 billion a year.
What's the main reason that causes the same?
Research suggests that almost 2 out of 3 of these flaws are because of poor communication among the team.
This brings us to our primary concern, "How efficient is it to use an EHR to prevent fatal medical errors?"
We are talking facts. Therefore, a Carnegie Mellon University Living Analytics Research Centre study tells us that EHR adoption accounted for a significant reduction in aggregated patient safety events, to be precise, 27%. Also, 30% fall in negative tests, treatments, or procedures.
Over this sequence, we'll talk about how important it is to use an EHR system to avoid fatal medical errors.
Stay tuned till the end to get a FREE solution!
An Electronic Health Record (EHR) is a collection of medical records created during any clinical encounter or event. With the rise of self-care and homecare devices and systems, meaningful healthcare data is generated 24 hours a day, seven days a week, and has long-term clinical relevance.
Modern tech supports automated artificial intelligence, huge data storage support, and advanced reports. EHRs today are more responsive than assistants who work on commands.
An EHR system can quickly sift through data to analyze current and previous prescriptions, laboratory tests, treatment plans, diagnoses, medical procedures, and even foods a patient should avoid when taking certain medications before or after medical treatment or procedure.
Let's hop on to the benefits of using an EHR system.
Benefits of using an EHR system
One clear benefit for clinicians or practitioners is the quality of being clear enough to read. The entire doctor community is known for this.
Just kidding! Scientists are still figuring out how a pharmacist understands the exact writing that normal people can't.
But, more than 60% of hospital medication errors were due to doctors' poor handwriting.
Average medical test today costs up to around hundreds. A middle-class family might be unable to afford a simple redundancy at the doctor's end. In simple words, inefficiency is a major problem among medical practitioners.
For instance, as a patient, you have been instructed to perform a few tests. These tests cost a fortune out of an above-average earning family. Still, consider them a priority and get them done at your earliest convenience.
During the consultation, the file goes missing, and now you're told to get that done to proceed.
Will you be able to afford it again? Chances are very unlikely.
Thus, an EHR improves treatment and clinical outcomes by reducing duplicate tests and increasing overall efficiency.
With audit trails and security detailing who has accessed the medical records and when, as well as what the individuals did while accessing each record, EHRs make this easier and improve accountability. EHRs also protect patient data from anyone who does not have permission to see it.
4. No quality compromisation
EHRs are responsible for saving massive loads of data. With self-hosting facilities, this becomes easy and convenient.
The files and charts are easily available and invaluable for performance improvement and quality assurance.
Medical professionals save tons of data and share it across their internal groups for feasibility in accessing data and providing better consultation. These records are easily accessible using exchanges that are directed, query-based exchanges, and consumer-mediated exchanges.
What sort of information can we save in an EHR?
To be honest, any vital information related to the patient's medical history can be saved here.
Such as a patient's health history, previous and current medications, allergies, family history, and other relevant information that may be required to properly diagnose and treat a patient.
Medication management via an EHR improves patient outcomes over time. EHRs reduce adverse drug events by 52%. 5 Some are designed to work with barcode scanning technology; if a nurse scans the wrong medication, an alert appears informing him or her of the error.
Critical lab values must be reported to the healthcare provider immediately. The EHR flags each critical value for clinical staff, making it easier for nurses to receive notifications. The EHR also assists clinicians in determining when a lab test should be repeated.
How Can EHR Prevent Medical Errors?
1. Electronic Devices Integration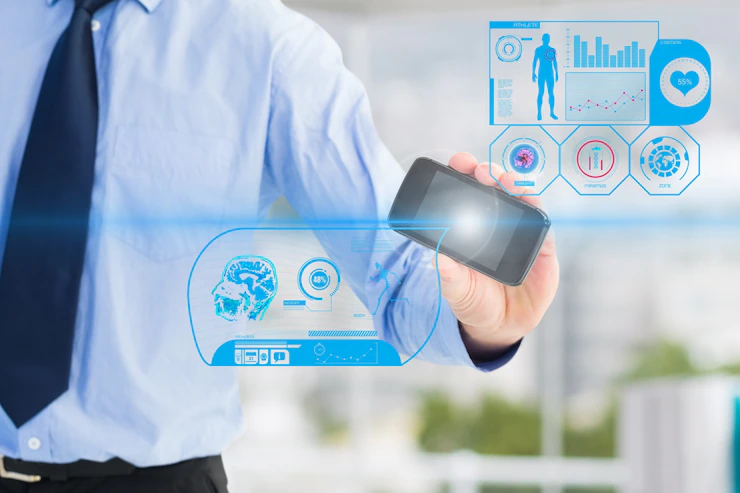 Almost 80% of C-suite executives, IT pros, clinicians, and healthcare professionals use tablets to monitor and coordinate.Also, more than 40% use smartphones to share their insights.
An EHR is available on every communication platform and can ensure that the more ensures that more accurate and up-to-date information is always available, resulting in a more accurate treatment plan.
EHR enables medical professionals to view the encounters and get a perfect synopsis of the patient's history. Also, he can come up with a treatment plan minutes before the appointment.
This synopsis should definitely include all the necessary information about the patient, such as relevant diagnoses, medications, lab results, providers, appointments, population categories, and social determinants of health.
As mentioned above, these reports are AI-driven now. The practitioner enters the basic details into the system, generating an entire report. Thus, it makes patient support much more efficient.
3. Filtering out the possibilities
Filtering out the possibilities means that less is more, so each user's view would be efficiently configured to their role and needs, with intuitive links to more information, further assisting in quickly getting to the critical information.
4. Intuitive Platform & Easy User Interface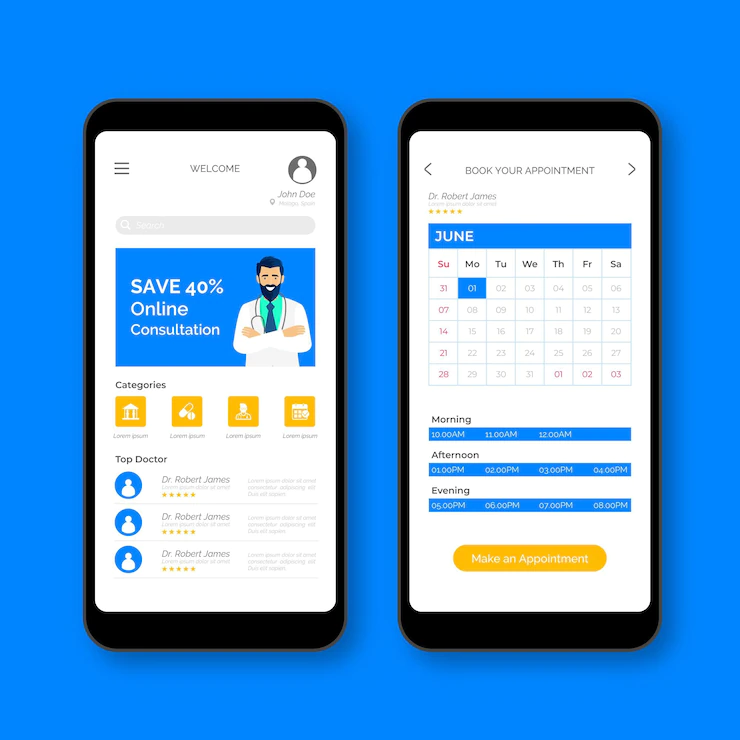 What makes us feel at home? Comfortability, right?
A simple and intuitive platform helps us to understand the report better. It smoothens the process and makes it even more efficient. The dashboard must be self-explanatory. The reports should be comprehensive. Data must be precise and stored safely.
Also, a well-informed interface must contain all the details about the patient. Notifications should be included in a socially informed EHR when important variables change, such as a new prescription, diagnosis, provider, appointment, or life event.
5. Protect patient access: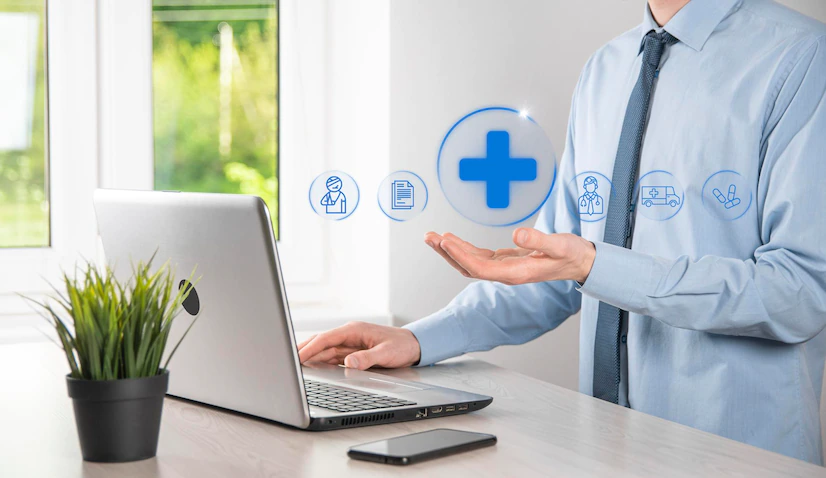 Patients despise information breaches just as much as doctors do. As a result, their interactions with their providers should be as integrated and coordinated as the clinicians.
Patients should easily access their clinicians and scheduling, health records, prescription refills, lab results, notes, scheduling, and educational materials through a tailored section of the shared EHR environment.
Even simple patient engagement, such as reducing the need for administrative assistants to call patients with appointment reminders, can be cost-effective.
Which is the best EHR Solution?
We assure you the quality and integrity of this software will let you compromise your prestige.
KiviCare is the ideal solution to your problems. An industry-driven tool that has been meticulously designed is intuitive and well-structured. It is a
clinic and patient management system in WordPress
that can simplify the process with a few mouse clicks.
You can easily set up your online clinic and manage the entire process, from booking to billing, with this plugin. You can manage your appointments and be available seven days a week, 24 hours a day. Add and record your patients' interactions. Inquire about the status of changes to clinic sessions. You can also send emails containing links to the dashboard.
All of this for nothing? Yes, but only the basic features at first.
We guarantee that the quality and integrity of this software will not allow you to compromise your prominence.